In Progress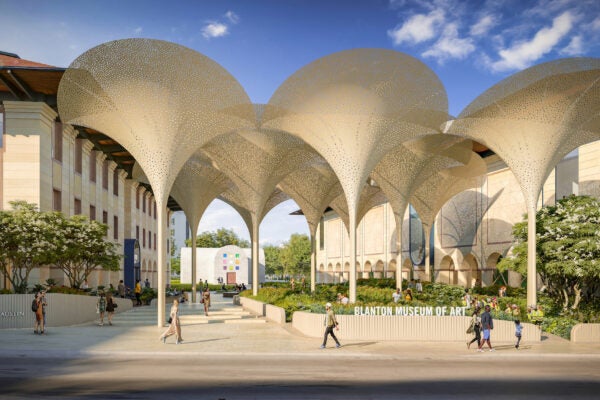 Blanton Museum of Art Grounds Redesign
The comprehensive grounds redesign will unify and revitalize the museum campus, which is approximately 200,000 square feet and contains two buildings and Ellsworth Kelly's "Austin," through architectural and landscape improvements.. The new grounds initiative will reinforce the Blanton's dual mission to serve university and city communities via improvements at the northern and southern gateways to the museum site: at the end of Speedway, the landscaped spine of the UT campus traveled by thousands of students a day; and at Martin Luther King Jr. Boulevard, which forms UT's southern boundary with Austin.
New Grounds Initiative at Blanton Museum of Art
Gary L. Thomas Energy Engineering Building
With world-class petroleum, chemical and mechanical engineering programs, over 20 energy-related research centers and a location in the heart of the nation's most energy-producing state, The University of Texas at Austin has already firmly established itself as the energy university in the U.S. But, through the years, the only missing piece has been the existence of an impressive facility that can bring the campus together in pursuit of innovative solutions to the energy challenges of the future. Until now.
GLT Energy Engineering Building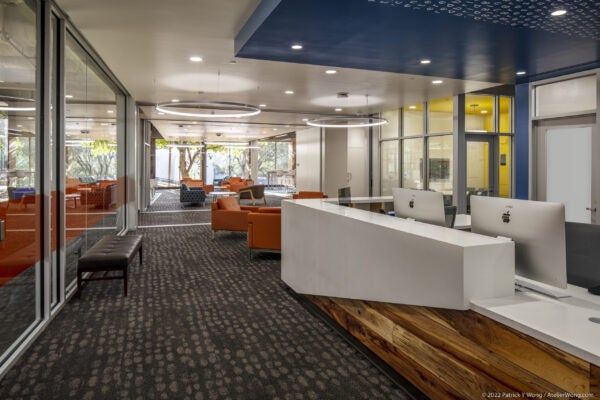 The College of Education Student Services Renovation on SZB 2
The renovation of the Sanchez building creates a welcoming and visible entry for the 'one stop shop' of student advising, counseling, and IT help desk as well as a new student lounge for collaboration. The creation of the student lounge and student services center emphasizes and integrates the work of students, providing collaborative spaces for academic learning and ready access to the services students need.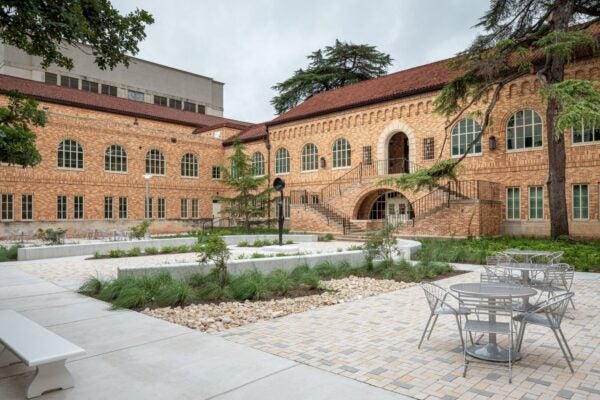 Anna Hiss Gym Courtyard
As part of the Anna Hiss Gym renovation project, the courtyard directly adjacent to the building was renovated to provide an intimate outdoor space for students, faculty, staff, and visitors to campus. The project provides updated landscaping, new hardscape, as well as outdoor plazas with furniture and seating. The central feature of the space is the Sentinel IV sculpture from the renowned artist Simone Leigh.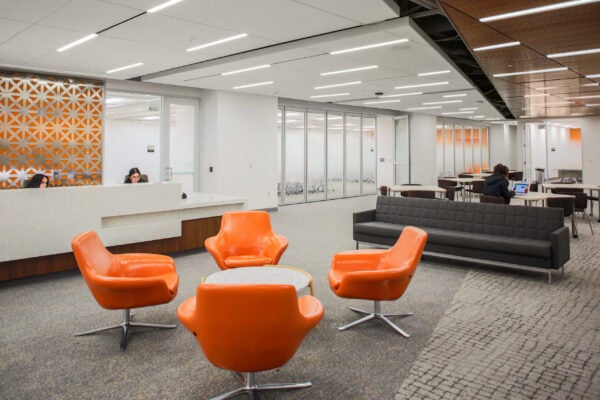 The Student Success Outcomes Project on FAC2
The Student Success Outcomes space provides a variety of areas for students to interact with recruiters and includes interview rooms, advising offices, meeting rooms and classrooms, as well as a hospitality area for visiting recruiters.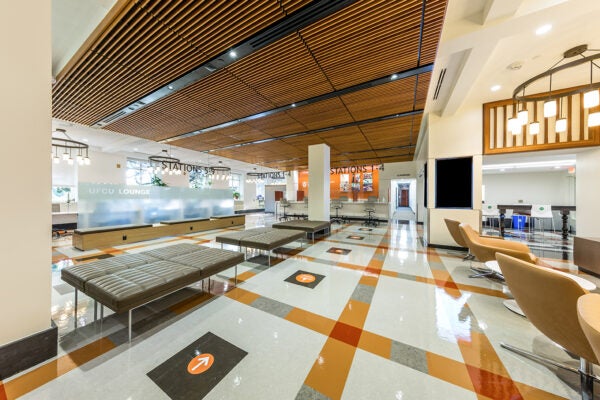 Texas One Stop
Texas One Stop will help remove the barriers of navigating multiple offices located across campus and help make it easier to access enrollment services in one central location.
Texas One Stop for Enrollment Services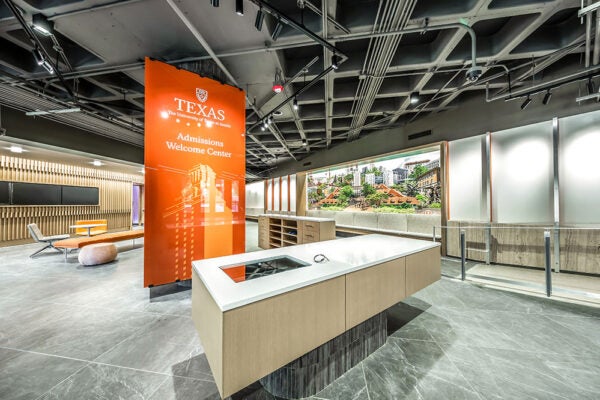 Admissions Welcome Center
The Admissions Welcome Center serves as the front door to the university for prospective students and their families on campus.
Admissions Welcome Center Relocation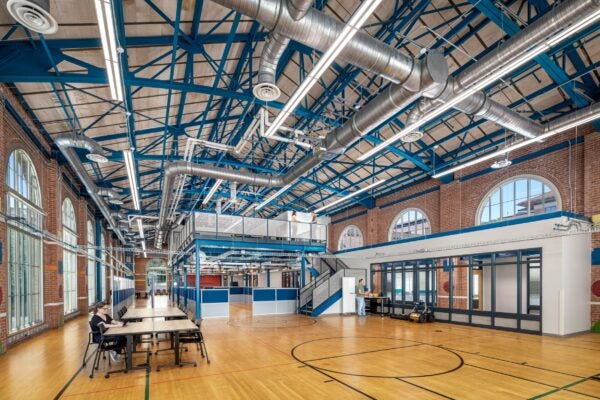 Anna Hiss Gym
Anna Hiss Gymnasium will house collaborative robotics research as well as Fine Arts' School of Design and Creative Technologies.
Anna Hiss Gym