Annual Faculty Authors Reception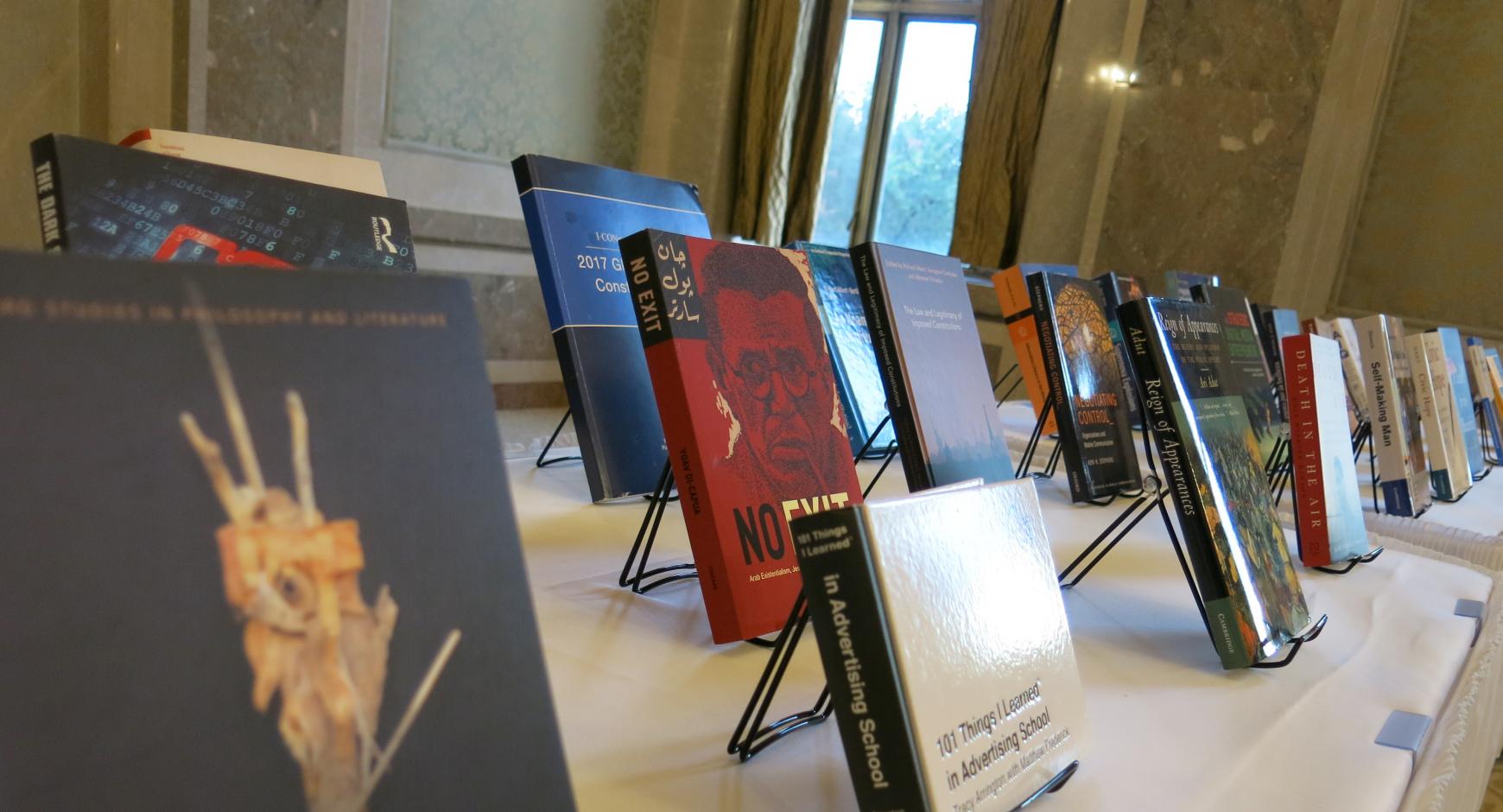 About
At UT Austin, the impact of the scholarship of our faculty book authors is outstanding. To celebrate the work of UT Austin's faculty and provide an opportunity to learn more about the breadth of scholarship taking place on campus, Provost McInnis hosts the inaugural Annual Faculty Authors Reception to showcase published works. The first annual event took place on January 10, 2019.
The Annual Faculty Authors Reception will take place every January to celebrate the books published during the previous calendar year. All faculty members will be notified during the fall semester when submissions are open for the January reception.
News: Faculty authors celebrated at second annual reception (February 17, 2020)
Eligibility
Published works including scholarly monographs, creative works (e.g., novels and anthologies of poetry), exhibition catalogs, and edited collections.
Books must be published between January 1 and December 31 (of the previous calendar year).
Current UT Austin faculty member.
Next Steps
After you submit your book information, you will receive instructions on how to send the provost's office a physical copy of your book in advance so it can be displayed at the event. All physical copies will be returned after the event and display in the Main Building.
2nd Annual Event
The second Annual Faculty Authors Reception will take place on Jan. 16, 2020 to showcase works published in 2019.