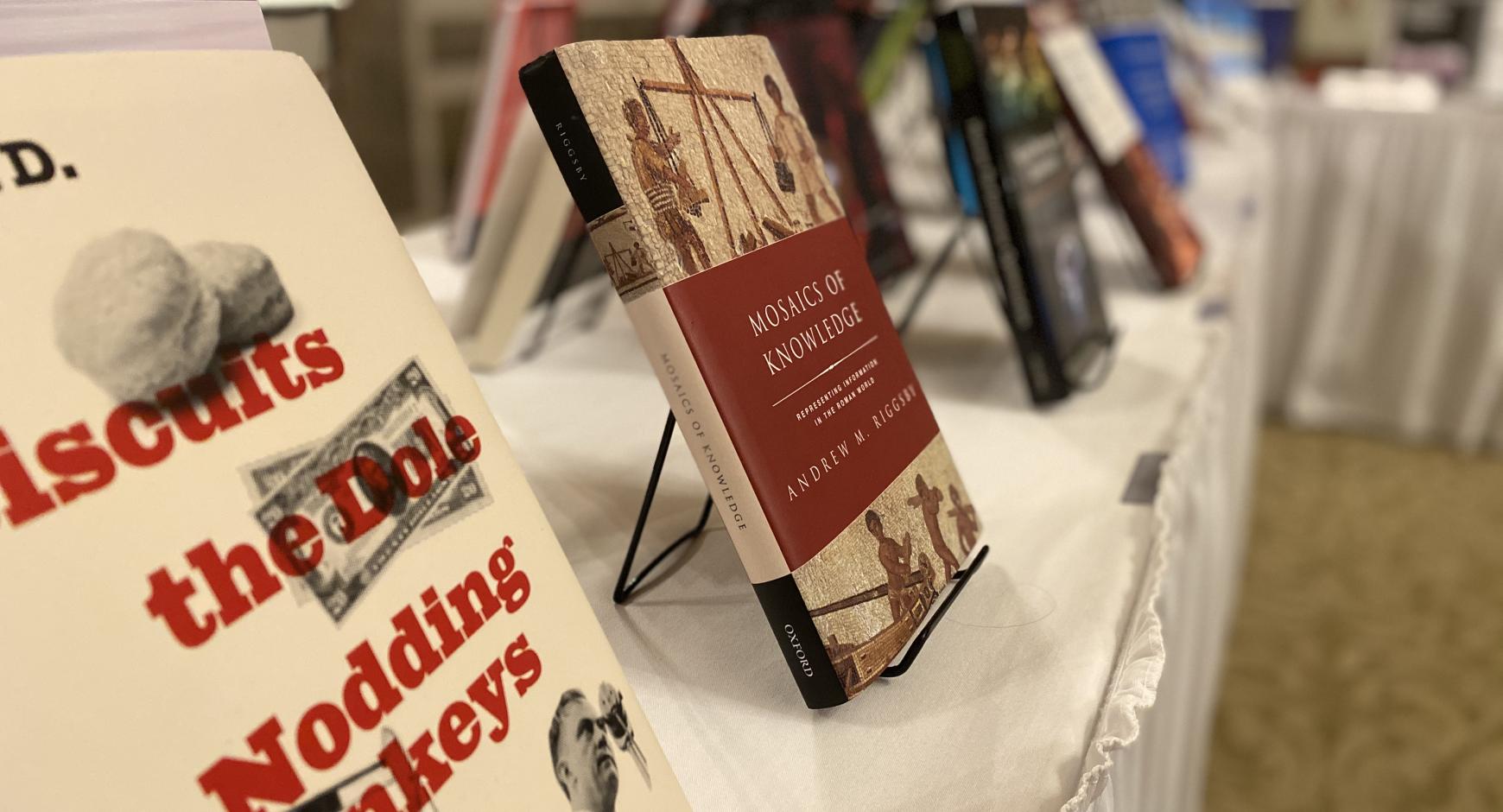 Faculty authors from across campus were celebrated on January 17, 2020 at the second annual Faculty Authors Reception. The goal of the event is to honor faculty members who published books in the 2019 calendar year. Faculty from 12 colleges and 35 departments participated representing 75 books.
"As scholars, we often spend thousands of hours on becoming published authors without ever stopping to honor the enormity of our achievements," said Provost Maurie McInnis, who also authored a book in 2019. "The reception is an opportunity to celebrate faculty authors while taking a moment to admire the work of our colleagues."
Faculty authors will be featured throughout the year on social media and showcased in the Main Building. In order to take part in the 2021 annual reception, faculty members will be notified during the fall semester to submit their publications.
For more information, visit: https://provost.utexas.edu/annual-faculty-authors-reception