Sharon L. Wood, Executive Vice President and Provost
Sharon L. Wood began serving as executive vice president and provost on July 19, 2021. As the university's chief academic officer, she leads strategic planning for the university's academic mission, and ensures academic programs are world-class and aligned with the university's commitment to diversity and equity. These responsibilities include leading academic programs and initiatives across the university's 18 colleges and schools, which serve more than 51,000 students and support more than 3,000 teaching and research faculty.
In addition, Wood oversees UT Austin's libraries and museums, archival collections, research centers, and academic support units. Working closely with the deans and other academic leaders, Wood's responsibilities also span:
Research and scholarship activities
Faculty recruitment, retention, and advancement
Enrollment and student success
Curriculum
Resource management and academic space utilization
Global engagement
Accreditation and assessment
Institutional reporting
Non-residential, continuing education, and online offerings
Previously, Wood served as the dean of the Cockrell School of Engineering UT Austin since September 2014. Prior to her appointment as dean, Wood served as the chair of the school's Department of Civil, Architectural and Environmental Engineering for five years, and for one year, she was director of the Ferguson Structural Engineering Laboratory, one of the nation's leading research centers in the large-scale study of the behavior of bridges, buildings and structural components. She joined the Cockrell School faculty in 1996 and holds the Cockrell Family Chair in Engineering #14.
As a researcher, Wood has been internationally recognized for her work on the earthquake response of reinforced concrete structures.  Her research focuses on improving the structural response of reinforced concrete buildings, design and evaluation of bridges, and development of passive sensors for infrastructure systems.
Wood is a member of the National Academy of Engineering and a past president of the American Concrete Institute. She is the recipient of the 2020 Alumni Award for Distinguished Service from the Grainger College of Engineering at the University of Illinois at Urbana-Champaign, the 2018 Distinguished Alumna Award from the University of Virginia and the 2018 Outstanding Projects and Leaders (OPAL) Award in Education from the American Society of Civil Engineers. She has served on federal advisory committees for the Department of Veteran Affairs, the National Earthquake Hazards Reduction Program and the U.S. Geological Survey.
Wood began her academic career at the University of Illinois at Urbana-Champaign, where she served on the faculty for 10 years. She received her bachelor's degree in civil engineering from the University of Virginia and her master's degree and doctorate in civil engineering from the University of Illinois at Urbana-Champaign.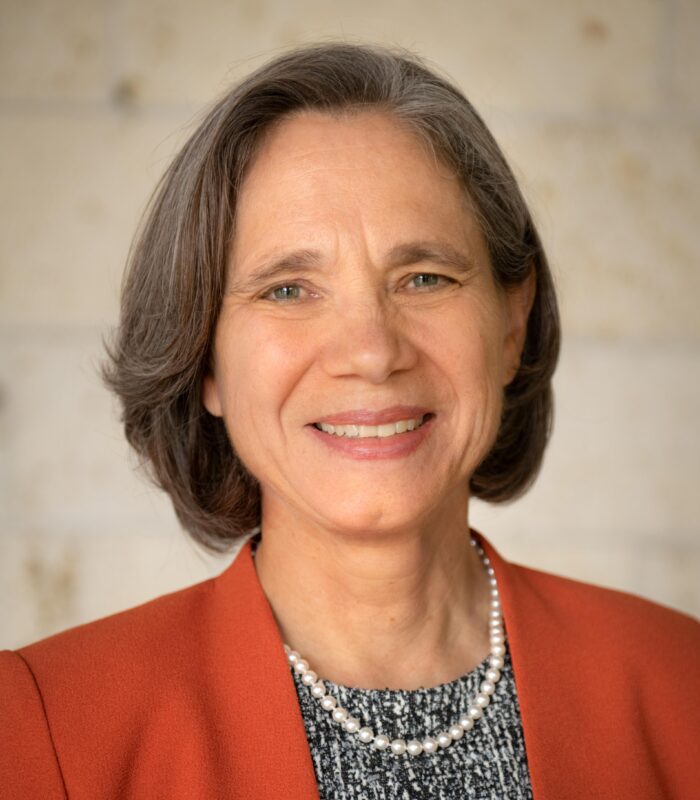 Messages from the provost
View messages sent to UT Austin faculty, staff and students.
Read more
Mailing Address
Executive Vice President and Provost

The University of Texas at Austin

110 Inner Campus Dr. STOP G1000

Austin, Texas 78712-1701
Location
Main Building 201 (G1000)
Appearance Request
Please use the linked form to submit information about the event. Note that events associated with a college or school require approval from the respective dean. Submission of the form does not confirm or guarantee Provost's attendance. Confirmation will be sent to you following submission.
Submit request