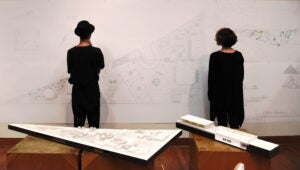 Assessing our Programs and Units
Assessment, also known as institutional effectiveness, helps faculty and staff achieve excellence, efficiency, and effectiveness in their programs. Institutional effectiveness is an evidence-based decision-making process of continuous improvement to help The University of Texas at Austin investigate itself and excel. Its primary purpose is to inform, catalyze, and support programmatic, operational, curricular, and pedagogical innovation.
Assessment and evaluation processes are integral to strategic planning and curriculum development. They highlight the institution's accomplishments and growth. Most importantly, they guide inquiry to recognize and advance quality, efficacy, value, and good practices.
Institutional effectiveness encompasses assessing: 1) student learning outcomes in graduate and undergraduate programs, 2) program success and teaching efficacy across degrees and certificates, 3) the impact of student support and administrative services, and 4) how well the institution is fulfilling its mission.
Institutional assessment ensures UT Austin maintains its accreditation status with the university's regional accreditor, the Southern Association of Colleges and Schools Commission on Colleges (SACSCOC).
Mailing Address
Jeff Freels, Ph.D., Director of Academic Policy & Compliance
The University of Texas at Austin
1616 Guadalupe Street, Rm 6.422
Stop D7600
Austin, Texas 78701
TracDat/Improve Login
Click below to access UT's assessment management system with your UT EID and password
TracDat website