Contextualization & Commemoration Initiative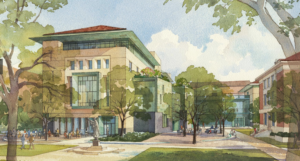 The Contextualization & Commemoration Initiative celebrate members of the UT Austin community who worked to advance equity and inclusivity for an institution composed of and serving all Texans.
Background
In a message to the UT Austin community on July 13, 2020, President Jay Hartzell committed to a series of initiatives designed to continue the work of creating an environment at the university "in which students, faculty and staff are fully supported before, during and after their time at UT." An important part of this effort will be recognizing and learning from our institution's history and reflecting our values through campus symbols.
Contextualization & Commemoration Initiative
These projects aim to accomplish a number of objectives. The projects place UT Austin's past in a new light. Rather than a narrative of the university's attempt to overcome an exclusionary past, they propose an alternative understanding. The university is an institution of the state and of its time; nevertheless, it has established an expanding vision of inclusivity. Through these commemorative projects, UT Austin can assert its commitment to equity and inclusivity as a job not completed but well begun.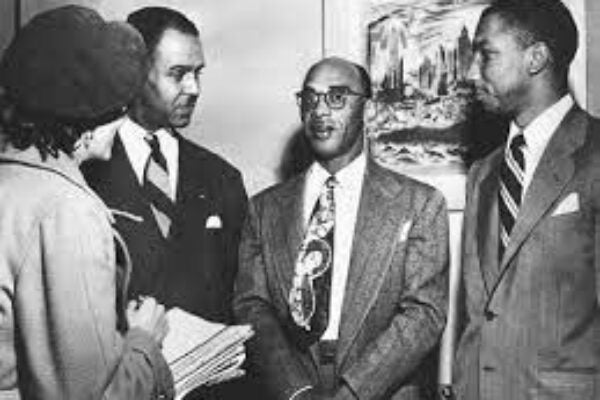 Sweatt v. Painter Commemorative Gallery Space
Honor Heman M. Sweatt, by creating the Heman M. Sweatt Entrance to T.S. Painter Hall as the main entrance on 24th Street and by reimagining, redesigning, and rededicating a major space in the building as an exhibit and gathering place where the story of the U.S. Supreme Court case of Sweatt v. Painter will be commemorated. This space will recognize Mr. Sweatt's courage and leadership in changing the world through the 1950 case that he won, allowing him and other Black students to attend The University of Texas at Austin. This will also place Painter Hall within the context of our university's resistance to integration under T.S. Painter's presidency, and ultimately to the Sweatt decision's crucial role in integrating public education.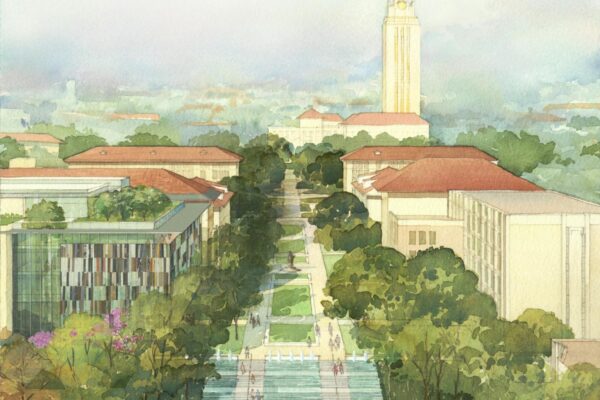 Precursors—We Are Texas East Mall Memorial
Honor the Precursors, the first Black undergraduates to attend The University of Texas at Austin, by commissioning a new memorial on the East Mall. The Precursors—We Are Texas East Mall Memorial will be the central feature of a larger space dedicated to the pioneering students, faculty and staff members who helped move the university toward becoming more inclusive. The narrative this commemorative space embodies will speak directly to past and present symbology on campus, placing these historic commemorations in dialogue with UT Austin's current ethos.
Campus Stakeholder Groups
Several advisory input groups composed of students, faculty, staff and alumni have been formed to assist and consult on these commemoration projects to ensure that a depth and breadth of voices and recommendations from the broader campus community are heard and incorporated into the planning of these commemorative projects.
These groups include representatives from student government, ethnic student interest groups, alumni (particularly the Precursors), and faculty and staff councils.
Student East Mall Advisory Task Force
Faculty & Staff Task Force on Campus Diversity & Commemoration
Alumni Task Force on Campus Commemoration
Campus Contextualization Research
A dedicated research team will develop research on UT Austin and Austin history with a specific emphasis on the raced and gendered aspects of its evolving inclusivity, as well as the role of UT Austin in the legal history of racial inclusion in higher education. This research will produce a series of publications and inform the development of curriculum on this topic. This research will also provide UT Austin's public history and commemorative projects with the information base about the evolution of inclusivity at the university that will inform the overall vision and design for both commemorative projects.
Leadership and Staff
Edmund T. Gordon, PhD, Executive Director
Ulili Emore, Program Manager, Strategic Partnerships & East Mall Projects
Anna-Lisa Plant, Program Manager, Research and Development
Olivia Mena, PhD, Campus Contextualization Research Design Associate
Maia Mistry, Campus Contextualization Research Assistant
Celeste Henery, PhD, Website Producer
Learn More
View the Contextualization & Commemoration Initiative website for a more in-depth look at the history of these projects.
Website